John and Sarah Dickman
Died 5th October & 27th September 1849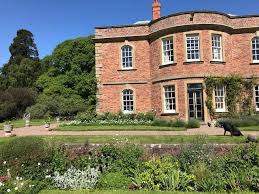 Fallodon Hall, where brother George worked
John Dickman (52) and his wife Sarah (58) both died in the cholera outbreak.

John was a son of George and Ann Dickman and was born on 28th October 1797. He was baptised in the Sion Chapel in Alnwick, which was then situated in Bondgate Without. The Dickman Family were then living in Embleton in 'Twisels'.

It was a large family of at least ten children. John's brother, George became a farm labourer at Falloden Hall, Alnwick. His two other brothers Thomas and William became butchers and were Freemen of Alnwick after their father's death.
George had likewise became a Freeman on the death of his father, John Dickman Snr, from Rennington. The latter had been apprenticed to John Brown a butcher of Alnwick, in 1741.
The Dickman Family had therefore been a local family for over 200 years:
      George Dickman, of Broxfield, 1630-1679
      John of Rennington 1648-1718
      John 1696-1741
      John & Jane 1726-1791
      George & Ann from Embleton. 1765-1839
      John & Sarah from Alnwick 1797-1849

The death of John and Sarah was sadly the end of this line of the Dickman Family, as they had no children. They were in their thirties when they married in St Michael's Church in May 1831 and they were buried together, in a mass grave, with no headstone to mark the spot.