Isabella Flannaghan
Died 26th September 1849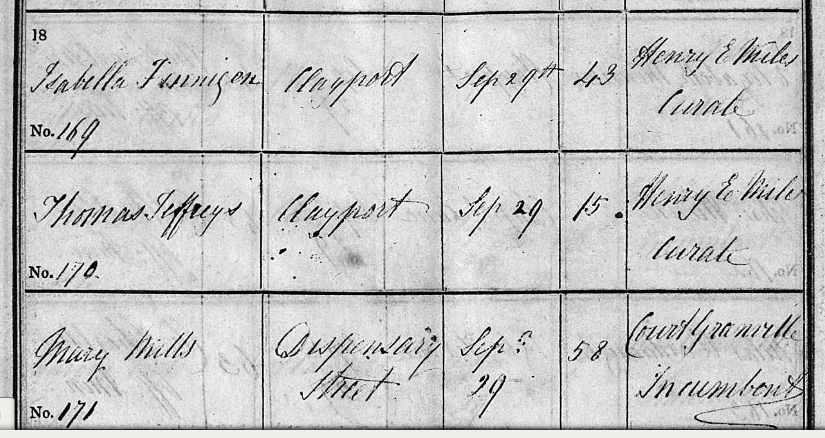 Isabella Flannagham (recorded as Finnegan), one of 18 victims buried ina single day
Few firm facts have been unearthed so far concerning  Isabella Flannaghan. Her death was recorded by Rawlinson in his report on the cholera outbreak in Alnwick, with this spelling of her surname. Unfortunately we could not find any other mention of her with this name, or Flanagan, or Flannagin or any other permutation in any of the standard online sources.
We surmise that she was probably of Irish extraction, and perhaps Catholic, although buried in St Michaels. We eventually found her recorded as Isabella Finnigan on the Bishop's Transcripts. But we couldn't find a trace of her anywhere under this name either.

We do know this cholera victim died on 26th September, aged 43 and was buried on the 29th in a mass grave at the rear of St. Michael's Church. We know the service was carried out by the Curate, Henry E Miles, and that she was one of five buried that day, by him. There were many more victims buried that day though, eighteen in total with three different men of the cloth officiating.
Are you a Flannaghan (or Finnigan?) Can you help in any way with our investigations?  If so please contact us on:
                familyhistory@bailiffgatemuseum.co.uk