If These Stones Could Talk
This project which took place all over Alnwick on September 14th 2013 helped  tell the story of Alnwick town centre with its many magnificent and historic buildings. Over the years many things have changed within the town, but these stone buildings have remained the same- witnessing hundreds of historic events, conflicts and celebrations.
There is now a video of the event which we think you will enjoy:
See alos some of our favourite photographs..
 Announcing the events of the day..
The cast of "In Good Stead" a premiere short play by Andy Griffin performed at the White Swan which has the dining room of the sister ship of the Titanic The cast is standing on the exact  staircase from The Olympia,The Titanic`s sistership…..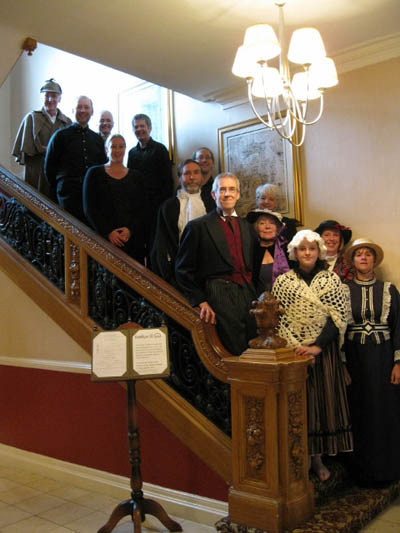 Three keen Volunteers at the Bailiffgate pop-up museum in the Freemans Town Hall….
  In the Freemans Hall
Listening with Interest in the Masonic Hall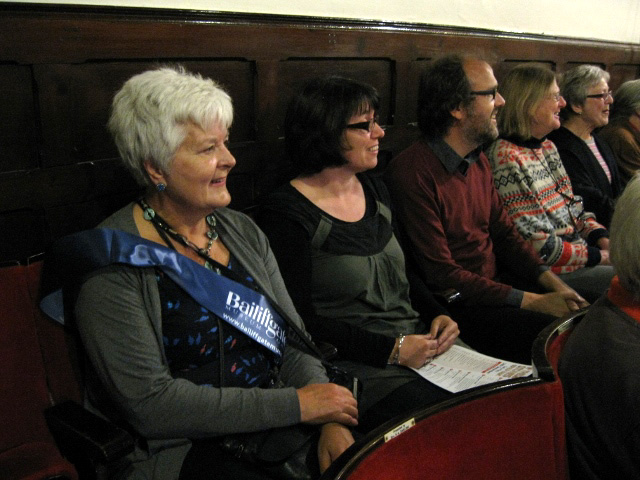 The cast of "Election and Rejection 1826" performed at Bailiffgate museum.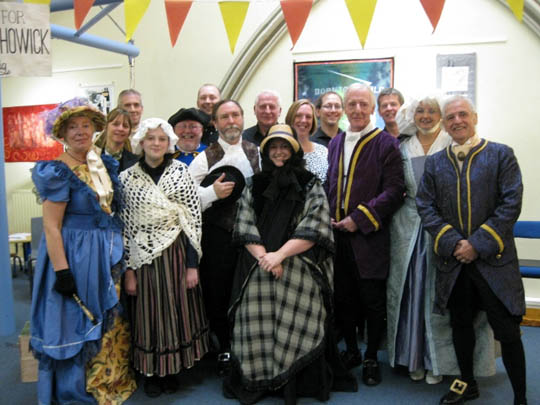 Sheila Starks, Volunteer and If these  Stones could Talk Project Leader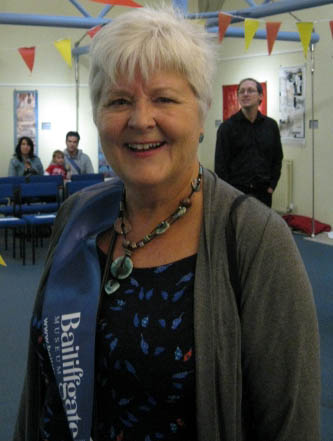 Hubble Bubble. Toil and Trouble…
Volunteers on the market stall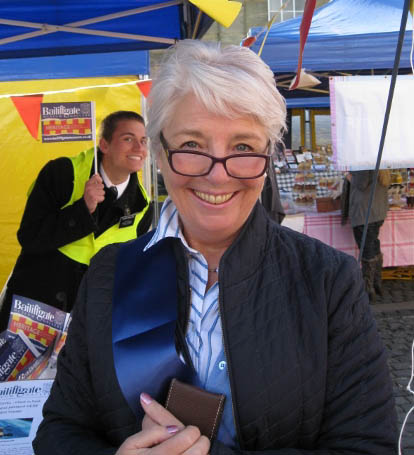 Lace making and proggy matting at the Methodist Church         
Creating the townscape of Alnwick outside the Museum
On the Market Stall 2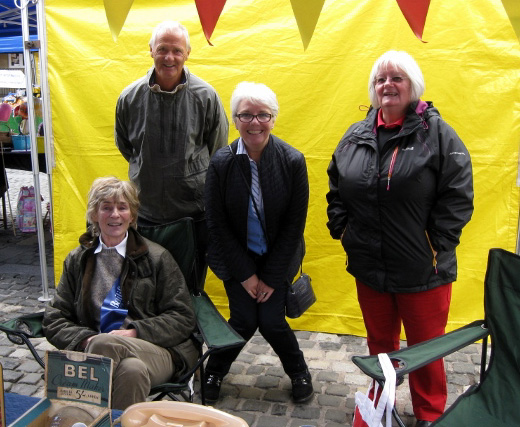 Making the Percy Lion          
 Craftwork  in Action
Two Voluteers man Front of House ..