Ann Allison   1773-1849
A shoemaking family
Died Sept 23rd 1849
                    St Michaels Church Alnwick, in whose churchyard the majority of cholera victims are buried
                              (Note that there is now a new memorial to the victims behind the church)
Ann was born in Alnwick or Craster, in 1773, the daughter of Elizabeth and Robert Jainson or Janson.

Ann married John Allison, a shoemaker, on 23/12/1795, at St Michael's Church, Alnwick. He was the son of Cuthbert Allison of Broomhill, and born in 1775.

John died in 1824 aged only about 49 when the family were living in Market Place, Alnwick, which was a centre for shoemakers. The 1841 census shows Ann living on "independent means" now aged 65. She was living in Pottergate with her sons John, 40, a clerk and Edward, 25 a grocer. John Jainson,(brother?) was also living with her. He was a carpenter.

The Allisons had other children who had already left Alnwick or had died. They were, John born 1797, Thomas b 1799, James Crawford b 1801, Elizabeth born 1802 and died aged 16 months in 1803, George b 1804, Arthur b 1806, Robert b 1808, Ralph b 1811 (later a piano maker in London) and Edward Wake Allison b 1813.

Ann died on the first day of the cholera outbreak on the 23rd September 1849 and was buried with her only daughter, Elizabeth who had died aged 16 months, in 1803. Ann had been living in Green Batt at the time of her death.

The almost illegible gravestone also mentions her mother Elizabeth Jainson, and possibly other family members.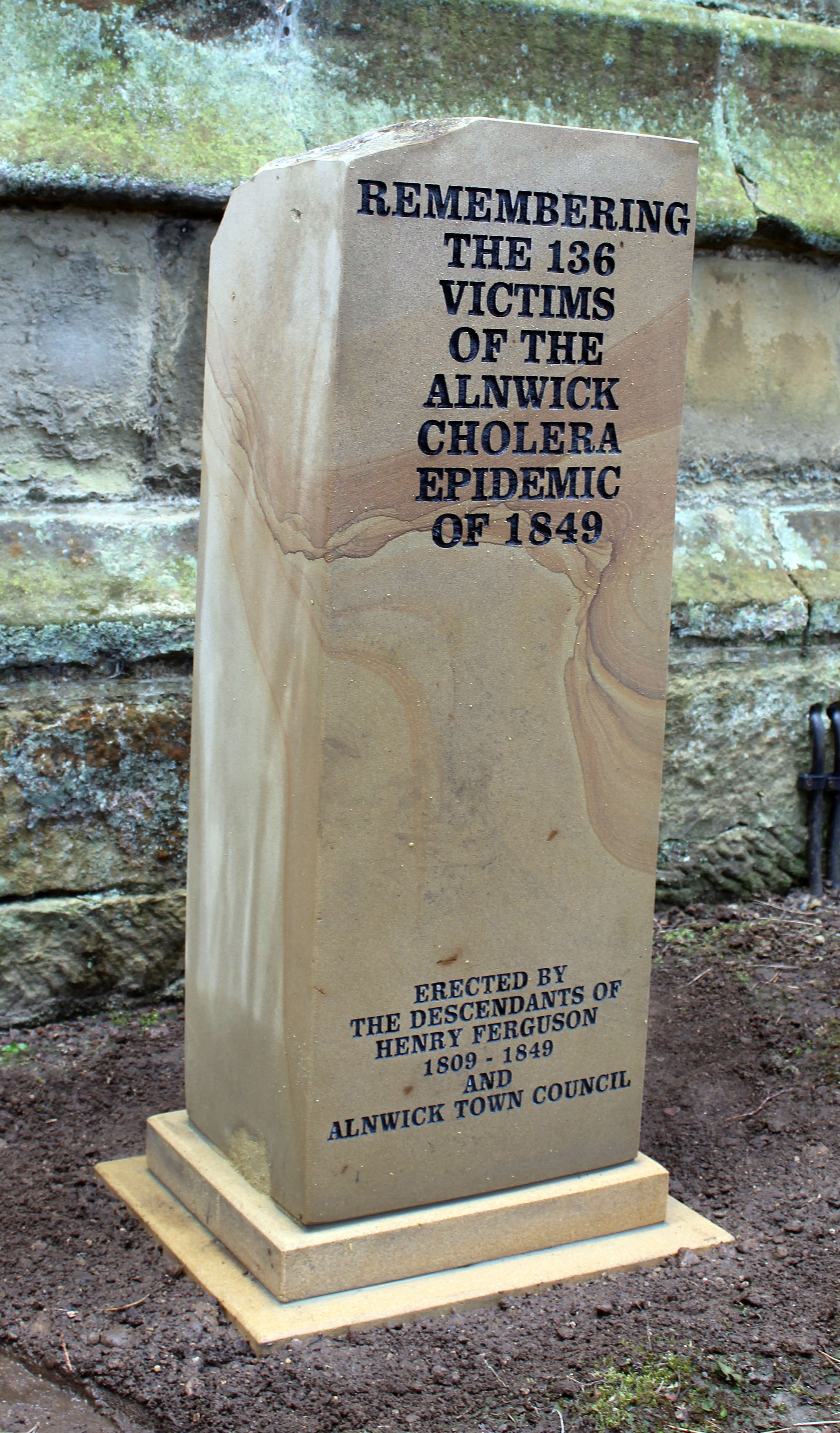 The new cholera memorial