Whittingham Station-The Insiders View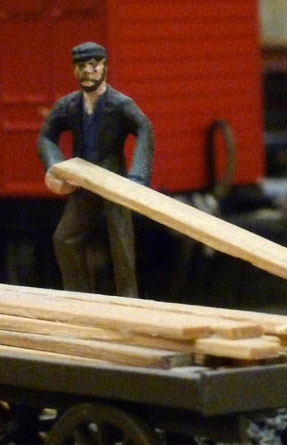 In 1881 there was a proposal to build a railway line from Rothbury to Wooler via Whittingham.
People in Alnwick did not want to see agricultural traffic from the Wooler area being diverted to the rival market town of Rothbury. Alnwick traders, politicians and local land owners therefore put pressure on the North Eastern Railway for a 'Cornhill Branch' of the NER to be built running from Alnwick to Wooler.  
Both the Rothrbury to Wooler and Alnwick to Wooler railway proposals went before Parliament in 1881, but the NER "Cornhill" branch plan was by far the cheapest. An act was therefore passed authorising the North Eastern Railway to build their 36 mile line from Alnwick to Cornhill via Wooler. This proved horribly expensive to achieve as the landscape between was very steep and difficult to cross so the original budget proved totally inadequate . The line opened in 1887, however and some parts of the track bed can still be seen. It was single track throughout, with passing loops at all stations. Initially the line was well used, but this was short lived and passenger services fell into decline after WW1.
Whittingham Station on the line had an "island" platform, as seen on this beautiful model in Bailiffgate museum with an NER locomotive shown  passing. The work is extremely detailed, and you are recommended to view the actual model  in conjuction with the many delightful close-up views below.
Note that several of these amazing details are regrettably invisible by viewing the model itself as some are "indoors" or on the other side of the diorama.